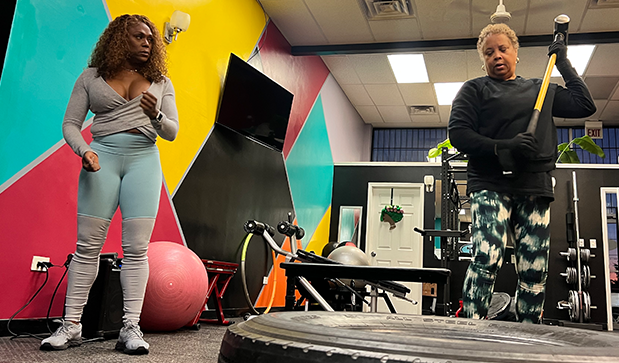 Welcome to ProFit Chicago
Your destination for a transformative fitness experience. Nestled at 3700 S Indiana, Chicago, IL 60653, our 6,500 sq ft boutique fitness studio is your gateway to personalized wellness.
We specialize in individualized personal training within small groups, offering a diverse range of multi-level classes, private personal training, meal planning, and nutrition counseling. For those aspiring to grace the stage, we provide comprehensive competition training preparation.
At ProFit Studio, our mission is to enhance community health and fitness. Our certified personal trainers cater to beginners and seasoned athletes alike, nurturing your journey to improved well-being and an elevated quality of life.

Choose from a variety of tailored classes at our studio to meet your fitness needs. Whether it's high-intensity workouts, yoga, strength training, or more, we've got you covered.

Private Personal Training
Join us for personalized sessions with expert coaches dedicated to achieving your fitness goals. Get one-on-one guidance and support tailored to your needs for success.

Realizing and sustaining your fitness objectives extends beyond mere physical activity. Explore our nutrition counseling services for the guidance and assistance required to nourish your body for triumphant achievements.

At ProFit Studio, we excel in contest prep, led by an IFBB Pro and 2-time Olympian. Get top-tier expertise for your journey to the stage, showcasing your fitness progress globally.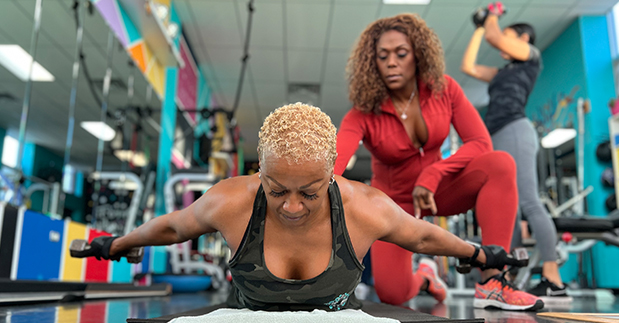 We Have You Covered
From the very beginning to the triumphant finish, we have you covered. Our comprehensive contest prep program is tailored to your unique goals and body, addressing every aspect of your competition journey. Whether you're a seasoned competitor or new to the stage, our experienced trainers will provide the guidance, training, and support you need to reach your peak performance.
Step into ProFit Studio Chicago and be part of a thriving fitness community. Get ready to redefine your fitness journey and transform your lifestyle. Join us in experiencing a new era of wellness and make the most of your fitness potential.
Discover more about our classes, instructors, and programs to find the perfect fit for you. We can't wait to welcome you into our Fitness Community!
Schedule a

Free

Training and Fitness Assessment
See If ProFit is the right fit for you with a 100% guarantee